PRESENT LIKE NEVER BEFORE.
BETTER STORYTELLING WITH COMPELLING & ENGAGING PRESENTATION DESIGN
We help businesses by designing their pitch, investor, sales, training, TEDx Talks, keynote, board update, marketing materials, and all other presentations.

Our clients range from Fortune 500 companies to private equity firms, venture capitalists, startups, C-suite and VP-level leaders, marketing directors, entrepreneurs, and business owners.
From Fortune 500 companies to startups and solopreneurs, we're here to help.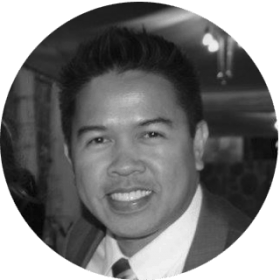 Founder, CEO, and Principal Designer
At the heart of it all, our vision is to constantly strive to become a company that empowers companies and business leaders who are trying to make a difference in this complex and ever-changing world.
We empower them through careful development and purposeful design of their presentations so they can effectively convey the messages they intend to communicate to their audience in a beautiful, engaging, and visually-appealing manner.
Companies and entrepreneurs who work with us usually pitch to potential investors, making sales presentations to prospects, presenting as keynote speakers, coaching top executives, and leading organizations and teams.
When their presentations look good, they feel good.  When they feel good, they do good. And that is what Slideckly is all about!
Some of our best work hide under an NDA
Designing your presentation with a 24 to 72 hour turnaround
We'll connect via phone, web conference call, chat, or email to discuss your project.
We'll work on the initial draft of your presentation and deliver on agreed timeline
We'll revise your presentation multiple times until you are completely satisfied with it.
We'll deliver your final, working, and editable presentation on time.
Helping Fortune 500 companies and small businesses tell their story visually
Don't know where to start? No problem! We can design everything from a blank sheet of paper, bullet points, or chicken scratch.  We'll give your time back.  We got you covered!
Impress your audience by improving  and redesigning your existing presentation and turning it into something that engages your audience and captivates their attention.
Have a beautifully-designed, reusable, and versatile presentation template that you and your team can use no matter the occasion, anywhere, any time, over and over again.
Need two slides today for tomorrow's big meeting? Consider it done.  Regardless of how small the task, we will get it done, fast, and with meticulous attention to quality.  
We are here to support, anyway you want it.
Talk to a human!  We'll respond within 24 hours.
Schedule a conference call at your most convenient time